Summary of Resources
Woolwise is a repository of a range of educational resources, including:
Resources developed by the CRC for Premium Quality Wool from 1993 to 2000;
Resources developed by the Sheep Industry CRC from 2000 to 2007;
Resource material developed by other institutions using funding provided by the Australian Wool Education Trust; and
Resource material developed by the Australian Wool Textile Training Centre; and
Links to materials prepared and held by Australian Wool Innovation.
CRC for Premium Quality Wool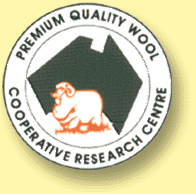 These materials, developed through the educational program implemented by the CRC for Premium Quality Wool, consist of powerpoint presentations used in the distance learning courses delivered during the operation of the CRC by the core-party tertiary institutions. Each presentation includes brief notes to describe the contents of each slide. The areas covered include:
Wool Biology;
Wool Production;
Wool Technology;
Wool Metrology; and
Wool Marketing.
Sheep CRC Modules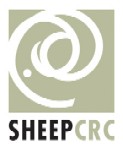 These materials, developed by the Sheep Industry CRC, include:
Tertiary Education Modules
This resource is a set of comprehensive lecture notes for courses delivered by the University of New England under licence from AWET. References, activities, assignments and multimedia presentations are also included for a significant number of the available topics. Specific restrictions apply to the use of the materials. The materials cover:
Commercial Management of the Sheep Enterprise;
Sheepmeat Production and Marketing;
Applied Animal Nutrition;
Genetic Evaluation and Breeding Program Design;
Meat Technology;
Sustainable Land Management;
Sheep Production;
Wool Marketing and Clip Preparation;
Wool Biology and Meeasurement; and
Wool Processing.
Vocational Education & Training Resources
School To Industry Links National Pack
This resource is designed to be used by teachers and project officers for both planning new activities and using these classroom activities in their schools.
Internal Parasite Control in Sheep
This resource has been developed to assist wool and sheep growers to monitor and manage worm populations of your sheep flock to improve production levels.
Merino Sheep Breeding Training Guide
This resource has been developed to allow vocational and education trainers (primarily in the TAFE, Agricultural College and School systems) to deliver up to date knowledge and skills in the area of Merino breeding to their students.
Careers Information Toolkit
This resource was developed to be used by Secondary Teachers and Careers Advisors to place information about careers in the Sheep and Wool Industry before students interested in developing a career in the industry. As well as providing information the resource also provides activities to be undertaken by the students so that they can learn more about the careers available.
AWET Resource Materials

AWET provides funds to institutions and individuals for specified educational projects. Where appropriate the output from these projects can be downloaded directly from the site.
AWI Resource Materials
Australian Wool Innovation Resources can be accessed via its website.
Australian Wool Innovation, the Australian Wool Grower funded marketing and research and development organisation provides a range of educational materials on its website. Much of this can be read or downloaded from its publications section.
Other resources are available on The Woolmark Company Website.
Learn About Wool Website
Developed by Australian Wool Innovation, in conjunction with Australian teachers, the LEARN ABOUT WOOL online resources have been developed with the F-10 component of the Australian Curriculum in mind. This flexible and interactive range of resources can be easily incorporated into everyday classroom activities and support the development of students in line with curriculum guidelines across key content areas, including science, history, geography, design and technologies, and business and economics.
The LEARN ABOUT WOOL website has been designed so teachers can search for resources by Year level and content area.
Hard-copy LEARN ABOUT WOOL fact sheets, posters, yarn, fibre and fabric samples are also available, for schools only – please contact teacherskit@wool.com. Please note AWI distributes one kit per school.
Copyright
These materials has been reproduced and communicated by or on behalf of the Australian Wool Education Trust pursuant to Part VB of the Copyright Act 1968 (the Act). The materials on Woolwise may be subject to copyright under the Act. Any further reproduction or communication of this material by you, other than specified in the relevant documentation, may be the subject of copyright protection under the Act.