Co-operative Research Centre for Premium Quality Wool
Woolwise.com is a resource for educators, researchers, consultants, students and other stakeholders in the wool industry.  It was established using funds provided by the Co-operative Research Centre (CRC) for Premium Quality Wool and the former AWTA Ltd Wool Education Trust.
The Co-operative Research Centre for Premium Quality Wool was established on the 1st July 1993.
With funding provided by the AWTA Ltd Wool Education Trust (AWET) the original Woolwise web site was created in 1998 as a service to the wool industry and as a distribution vehicle for the wool education resources developed by the CRC over a period of many years. The CRC was wound up in 2000, and with the agreement of the partners the ongoing management and ownership of the site was reassigned to the AWTA Ltd Wool Education Trust, and it is now owned by the Australian Wool Education Trust (AWET).
The content of the original Woolwise website has been maintained within this section of Woolwise as a record of the history and achievements of the CRC for Premium Quality Wool.
We invite you to explore further its activities and achievements.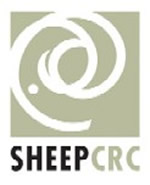 Australian Sheep CRC
Following this transition the Trustees decided to work with the new Australian Sheep Industry CRC, which was was established on 1st July 2001. The Trust was a supporting partner of the CRC.
Dr David Cottle was appointed to the Chair of Sheep and Wool Science at the University of New England to lead the CRC's program to develop Postgraduate, Undergraduate and Vocational Educational and Training resources. As part of this role he co-ordinated the ongoing maintenance and expansion of the educational resources provided by the Premium Quality Wool CRC .
The Sheep Industry CRC had a much broader mandate, and was based around 4 project streams:
Strategic research into genetics, wool science, meat science and parasite management;
Precision production: an integrated meat and wool production system based on electronic measurement, management, and marketing of animals according to their individual merit;
Implementing innovation: delivering information to industry via communication, information and extension mechanisms; and
Education and training: delivering a dynamic program of education including postgraduate research, undergraduate education, vocational, school and industry training.
The educational materials generated by the second CRC are also now owned by AWET and made available via Woolwise.