Holmes Glen Institute offers a Bachelor of Fashion Design. over 3 years. Part  time study is available pending acceptance of an application.
The School is a recipient of one grant from AWET.
The Bachelor of Fashion Design is a cutting edge course for those who aspire to a career in the fast paced world of fashion. Innovative design is at the forefront of our delivery, underpinned by a comprehensive technical foundation in pattern engineering, garment construction and the application of CAD design tools.
Bachelor of Fashion graduates can apply for entry to relevant Masters or other post-graduate qualifications. Grade Point Average or other conditions may apply.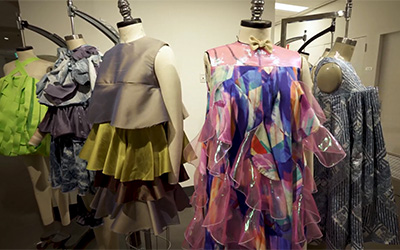 Take a virtual tour of Holmes Glen's fashion department.