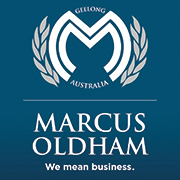 Alastair Mackenzie Scholarship
Each year Marcus Oldham College, in Geelong, calls for applications for a range of agricultural scholarships.
For applicants interested in a career in the Sheep and Wool industry the appropriate scholarship is the Alastair Mackenzie Scholarship, valued at $15000.
AWET ($10000) and WISS ($5000) co-sponsor this scholarship.
The successful applicant for 2017 is Georgia Buchholz. Georgia has a passion for farming, particularly in sheep and wool.She was born and raised on a sheep and cropping property south of Skipton, Victoria. This background helped her develop an understanding of the fundamentals of quality expectations the industry demands and how this can be achieved. Her passion for wool has grown over the past 5 years and she has taken every opportunity learn about the industry within her schooling and her work on the family farm.