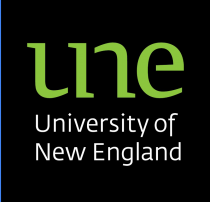 Founder of the Hub and Spoke model retires.
Professor Cottle was an Associate Professor of Wool Science in the Department of Wool and Pastoral Science at the University of NSW in the 1990s. When the school was closed David worked five years as a member of the senior management team at the Wool Research Organisation of New Zealand.
In 2002 he was appointed Professor of Sheep and Wool Science at the University of New England, to manage the education program for the Australian Sheep Industry Cooperative Research Centre (Sheep CRC). The new Chair at UNE was jointly sponsored by the CRC itself, UNE, and the Australian Wool Wool Education Trust.
The education program developed by the CRC under Professor Cottle's leadership was part of the CRC's strategy to revitalise education and training for Australia's sheep industry. A key element of the strategy was the delivery of a range of courses that accepted external enrolments from other universities, with UNE acting as the "Hub" and the other universities as the "Spokes", thereby maximising the enrolments.
Professor Cottle gained his Doctorate at UNE. During his career he was the editor of The Australian Sheep and Wool Handbook and the Journal of Wool Technology and Sheep Breeding, two of his lasting legacies to the sheep and wool industry.
We wish him well in his retirement.