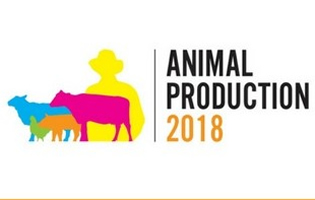 Animal Production 2018 program is all about communicating leading science in improving the productivity and profitability of Australia's livestock industries.
A key component of the conference program are four prestigous Memorial Lecture presentations. These are invite-only by the conference organising committee based on the recipient's expertise and contribution to animal science.
We're pleased to announce the Animal Production 2018 Memorial Lecture recipients …
Dr Fred Provenza




Utah State University, USA




McCLYMONT MEMORIAL LECTURE


Topic: How Palates Link Soil and Plants with Herbivores and Humans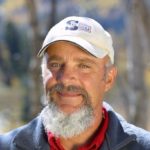 Dr Fred Provenza is Professor Emeritus of Behavioral Ecology in the Department of Wildland Resources at Utah State University. He is a pioneer in understanding foraging behaviour and how behaviour links soils and plants with herbivores and humans. For 40 years, the research undertaken by Fred's team laid the foundation for behaviour-based management of livestock and wildlife. That work has been an inspiration to researchers in diverse disciplines, including animal behaviour and welfare, wildlife damage science and management, veterinary science, ruminant and human nutrition, chemical ecology, plant ecology and horticulture, landscape restoration ecology, and pasture and rangeland science and management.
These efforts led to the formation in 2001 of an international network of scientists and land managers from five continents, called BEHAVE – Behavioural Education for Human, Animal, Vegetation and Ecosystem Management. They seek to inspire and enable people to understand and use knowledge of behaviour to create relationships that reconcile differences of opinion about how to manage landscapes. With colleagues, he has authored over 250 publications in scientific journals and books and invited to speak at more than 400 conferences. Dr Provenza will bring his perspective on the importance of a diverse diet to animals, and consequently how this impacts on human well-being and the demand for animal-based foodstuffs.
Dr Joao Vendramini




University of Florida, USA




HARRY STOBBS MEMORIAL LECTURE


Topic: Concentrate Supplementation of Grazing Beef Calves: Performance and Metabolic Imprinting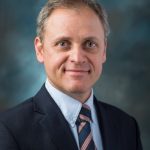 Dr Joao Vendramini, Brazil, received his bachelor degree in agronomy from the University of Sao Paulo, master degree in Animal Sciences from the same institution, and PhD in Forage management in the Department of Agronomy at the University of Florida in 2005. He was assistant professor – Forage Specialist at Texas A&M University from August 2005 to August 2006 before taking his current research and extension appointments in the UF/IFAS Range Cattle Research and Education Center, Florida. Dr Vendramini's program is dedicated to forage management with emphasis on sub-tropical production systems.
The major area of interest is forage-livestock interface and the impact of forage management on forage and animal production. Dr Vendramini's research program has generated 3 book chapters; 101 refereed journal articles, 60 non-refereed technical articles, and 100+ abstracts in professional meetings. He has been the principal investigator or co-principal investigator on grants totaling $1.2 million and currently is the chair or co-chair on 3 graduate students committees and serving as a member of additional 3 committees. Dr Vendramini is a member of the American Society of Agronomy, Crop Science Society of America, America Forage and Grassland Council, American Society of Animal Sciences, American Registry of Animal Science Professionals, and Florida Cattlemen's Association.
Dr David Masters




University of Western Australia, Aus




UNDERWOOD MEMORIAL LECTURE


Topic: Practical implications of mineral and vitamin imbalance in grazing sheep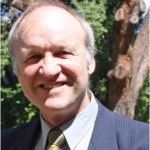 Dr Masters has more than 30 years' experience as a scientist and research leader with CSIRO, the University of Western Australia and in private industry. He has a research background in livestock systems, mineral, amino acid and protein nutrition, wool production and livestock-environment interactions. He began his career studying the requirements and utilisation of zinc during pregnancy before working more generally with cobalt, selenium and copper in grazing sheep and later in the development and effectiveness of mineral supplements for ruminants. As a leader of the Livestock Systems program within the Salinity CRC, Dr Masters initiated research into the utilisation of halophytic plants, high in sodium, potassium and chlorides for production.
This research provided the basis for rehabilitation of saline landscapes for productive agriculture in Australia and overseas. More recently he has provided scientific leadership for a national research program investigating the imbalanced intake of sodium, magnesium, potassium and calcium in pregnant sheep grazing young, vegetative crops. Dr Masters was elected as a Fellow of the Australian Society of Animal Production in 2006 and is an Adjunct Professor at the University of Western Australia and an Honorary Fellow with CSIRO Agriculture.
Prof Paul Hemsworth




University of Melbourne, Aus




BARNETT MEMORIAL LECTURE


Topic: Key determinants of animal welfare: animal management and housing design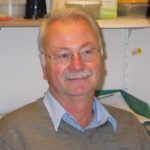 Prof Hemsworth is a professor at the University of Melbourne and a member of the Animal Welfare Science Centre, a joint centre of the University of Melbourne, University of Adelaide, Department of Economic Development, Jobs, Transport and Resources (Victoria), South Australian Research and Development Institute and Ohio State University. Prof Hemsworth is an agricultural graduate with a PhD in animal behaviour and physiology.
He is most recognised internationally for his research on the role of human-animal interactions on farm and companion animal welfare. Prof Hemsworth, in collaboration with numerous colleagues has studied the influence of a wide range of housing and husbandry practices on common behavioural problems and welfare risks in farm animals. Over his research career, he has published more than 200 refereed journal papers on animal behaviour and welfare. He teaches undergraduate and postgraduate subjects on animal behaviour and animal welfare at the University of Melbourne.