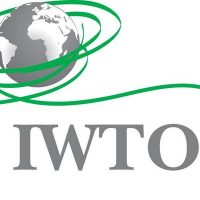 IWTO Channel: Published September 13, 2017
Wool is a fiber with endless possibilities. In this video you'll discover how wool is grown and how wool products are made. You'll learn about wool's many natural properties such as flame resistance and breathability, and why wool is the top choice for mountain rescue teams.
You'll also learn how wool growers and companies respect and care for the environment, producing wool sustainably and with respect for the welfare of wool sheep.
Natural, renewable and biodegradable, wool enhances our lives in so many ways. Fashion, sports and outdoor wear, bedding, carpets, medical textiles and more all benefit from the many natural benefits of wool.
This video was produced by the International Wool Textile Organisation with the support of Armadillo Merino, Woopies, Australian Wool Innovation and The Campaign for Wool.
For more information on wool, sheep, and the wool textile industry, visit www.iwto.org