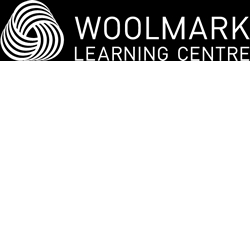 The Woolmark Company's Wool Appreciation Courses are free workshops offering insight into the production pipeline of Merino wool apparel – from fibre to garment – and detail the unique benefits, performance and fabric attributes of wool and wool products. They answer the questions of what is wool, outline the benefits and properties of wool and detail the uses of wool.
Delivered by The Woolmark Company's technical experts, the Wool Appreciation Courses can be tailor-made for individual companies and educational institutions, using a mixture of cross-media to provide simple and practical explanations of the various processing stages.
These courses are being adapted for on-line learning.
So far two courses are available:
Wool Introductory Course – 25-minute-high level marketing/educative piece.
Wool Appreciation Course – 3-hour piece that looks at the fibre from farm to fashion.
At completion of the Wool Appreciation course you can gain your own Wool Appreciation Badge from Credly. This can be displayed on your own digital professional portfolio such as Linkedin!