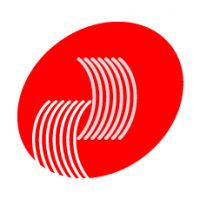 A copy of the 2017/18 Annual Report is available on this website.
In July 1997, Australian Wool Testing Authority Ltd (AWTA Ltd) donated $3.00 million of its Unappropriated Profits to a trust vehicle named "The AWTA Ltd Wool Education Trust".  The objectives, as set out in the Trust Deed were:
"The Trustees shall hold the Sum upon trust for the application of the income for charitable purposes being the advancement of education in wool and wool textile science and technology including, without limiting the generality of the foregoing, in all or any of the following methods:
to support the education of students, growers and others considered to be capable of contributing to the development of the wool industry, from the growing to the textile product stage, including in such subjects as:

fibre science, including fibre and follicle development, fibre morphology and characteristics, and their effects on processing performance and product properties;
wool production, including selection, preparation for sale and packaging;
wool metrology, including testing technology, process control, Total Quality Management techniques and the prediction of processing performance;
wool and textile marketing, including trading, processing and promotion of products made wholly or partially from wool;

to fund attendance at educational conferences and to fund scholarships and prizes;
to fund educational resources, educational conferences, educational programs and educational institutions and colleges; and
to fund scientific research undertaken for the advancement of education."
The Deed provided for the appointment of 5 Trustees – 3 by AWTA Ltd (the Founder) and 2 by the Federation of Australian Wool Organisations (FAWO).
In May 2003, the Deed was amended to broaden the objectives of the Trust to allow Trustees to fund education outside the University sector.
In 2004, Australian Wool Innovation (AWI) agreed to donate $4.00 million to the Trust, subject to the Trust Deed being amended to provide for appointments of 3 Trustees by AWTA Ltd, 3 by AWI and 2 by FAWO.  The new Deed came into effect on 25th June 2004, at which time the organisation was renamed "Australian Wool Education Trust" (AWET).
Being a not-for-profit trust, AWET is registered with and reports to the Australian Charities & Not for Profits Commission (ACNC).  Registration was first required in 2012 and Annual Reports are provided to the ACNC at the end of each calendar year.