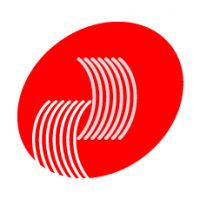 When the AWTA Ltd Wool Education Trust was first formed in 1997 there were 5 Trustees, 3 appointed by AWTA Ltd and 2 by the Australian National Committee of the International Wool Textile Organization. This was increased to 8 after a grant from AWI was offered and accepted, allowing AWI to appoint 3 Trustees, with FAWO replacing the ANC. The name of the Trust was changed to the Australian Wool Education Trust.
Over the past two years the Trustees have reviewed the management of the Trust's investment portfolio.  As a consequence, Trustees are now less directly involved in the investment decisions, having established a portfolio based on indexed funds, and providing the investment manager with parameters to be applied in adjusting the portfolio to meet the Trust's investment objectives.
This has enabled the Trustees to focus more on the Trust's educational objectives:
To support the education of students, growers and others considered to be capable of contributing to the development of the wool industry, from the growing to the textile product stage, including in such subjects as:

fibre science, including fibre and follicle development, fibre morphology and characteristics, and their effects on processing performance and product properties;
wool production, including selection, preparation for sale and packaging;
wool metrology, including testing technology, process control, Total Quality Management techniques and the prediction of processing performance;
wool and textile marketing, including trading, processing and promotion of products made wholly or partially from wool;

to fund attendance at educational conferences and to fund scholarships and prizes;
to fund educational resources, educational conferences, educational programs and educational institutions and colleges; and
to fund scientific research undertaken for the advancement of education.
The Trustees unanimously decided to reduce their number from 8 to 5. This has been facilitated by the resignation of Mr Brian van Rooyen (the current Chairman), Mr Gordon Dickinson and Mr Geoff Fisken.
The continuing Trustees are:
AWTA Ltd
Michael Jackson: (Chairman of Trustees)

Managing Director, AWTA Ltd
Director of New Zealand Wool Testing Authority Ltd and JinAo Testing Company Ltd

Peter Sommerville: (Secretary of Trustees)

Principle, PJS Services Pty Ltd, formerly Corporate Development Manager, AWTA Ltd, now retired.

FAWO
John Lewis:

Formerly Divisional Manager, AWTA Ltd Product Testing; Managing Director, Macquarie Textiles Group; now retired

AWI
Cameron Archer AM PSM:

Chairman, Primary Industries Education Foundation.
Formerly Principal, Tocal Agricultural Centre, now retired

Andrew Vizard:

Principle Fellow, Faculty of Veterinary & Agricultural Science, Melbourne University
By unanimous agreement the Trustees appointed Mr Michael Jackson as Chairman.
These changes take effect from 30th June 2019.