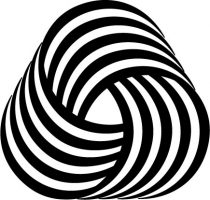 AWI has announced the launch of the Woolmark Learning Centre, The Woolmark Company's digital platform for all wool learning.
This platform is an exciting development and will facilitate the education of all stakeholders in the global wool industry – from woolgrowers to textile engineers, fashion design students, trade, designers, brands and retailers.
Education is a key strategic pillar within our business and the Woolmark Learning Centre will facilitate industry access to knowledge within the global wool supply chain. I'd like to thank the industry experts who have contributed their amazing knowledge and expertise to the creation of the industry leading course content.
Below you will find full details on how to access and utilise the coursework.
---
The digital education platform has been developed by experts and leaders within the textile industry to enable knowledge transfer across the global supply chain.
Free to all users, the platform will focus on the following key content pillars:
| | |
| --- | --- |
| | Fashion and Design |
| | Science and Technology |
| | Sustainability |
| | Innovation |
AWI recommends you begin with the Fundamentals of Wool course which will give you a sound foundation in understanding the wool fibre from farm to fashion. The science and technology program will also serve to extend your knowledge with postgraduate level coursework.
On completion of the course, users will be awarded a Credly badge which we encourage to be link to digital professional portfolios.
Faciliators have extended access to the platform with teaching notes and printable resources available to support face-to-face teaching.
The Woolmark Learning Centre will continually evolve. Once registered, users will be updated when new coursework is available.
For enquires about the Woolmark Learning Centre and to learn how you can integrate the platform into your institute, business or classroom, please contact the Woolmark Learning Centre project manager Penelope Kendall: penelope.kendall@wool.com
You can register here.