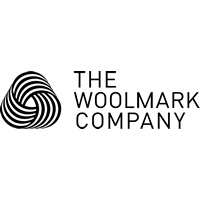 Wool Fabric and yarn sourcing guide goes digital.
"The Woolmark Company has launched the first edition of The Wool Lab Digital, a brand-new online platform for its respected wool fabric and yarn sourcing guide, which has been developed in response to the changing need of today's market environment.
First launched 10 years ago, The Wool Lab is a guide to the best commercially available wool fabrics and yarns, created in collaboration with the most innovative and quality-oriented spinners, knitters and weavers from across the world. It has successfully become an important tool for the global fashion and textile industry, with its aim to increase the global demand and use of wool.
However, market changes imposed by the global pandemic – such as the cancellation of trade shows, widespread lockdowns and greatly reduced face to face meetings – meant that The Woolmark Company had to quickly adjust and find new ways to connect and strengthen our global supply change partnerships which is imperative within our industry.
As the solution, The Wool Lab Digital, launched in February (2021), provides a new digital showcase for wool fabric and yarn suppliers and a leading sourcing service for designers and wool buyers. While the structure and functionality of The Wool Lab has been adapted digitally to the times we are living in, the core of The Wool Lab remains the same.
The Wool Lab Digital is freely available to fashion and textile industry professionals in a dedicated area of www.woolmark.com. By simply registering users will be able to look through the guide and choose a selection of wool fabrics in which they are interested for their upcoming collections. Users will immediately receive and email with the detail of their chosen swatches along with the contact information of the applicable manufacturers that the user can contact and request samples.
As well as being in a new on-line format, The Wool Lab Digital has identified the new market trends and product innovations that are most relevant to the current unique global situation. Through these macro-trends, Merino wool reaffirms its position as the ultimate ingredient for both urban and active wear but also for leisure wear."
Source:Beyond the Bale March 2021, Published by AWI.
Link: The Wool Lab Digital