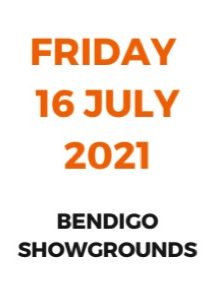 Are you keen to get into Ag or fascinated by Australian AgTech or both?
Then the Australian Sheep & Wool Show's Career and Technology Hub is your kind of place.
Highlighting pathways to exciting careers in agriculture, veterinary science, agribusiness and ag skills training while showcasing cutting-edge ag technologies is a focus of Sheep Show 2021.
New seminars, forums and agricultural education and skills training information sites are the must-see opportunities for people seeking to join our thriving primary industry sector.
'Jobs, jobs, jobs' is this year's theme. And the talent is certainly out there.
One Australian university's recent B.Agr.Sc. degree course intake jumped by 50% on the previous year and 55% applying for entrance were not from an agricultural or rural background.
The major reason given for students selecting the course was their search for a sustainable future.
With world food production required to double present production rates to meet the demands of the predicted 9.8 billion world population by 2050, the hunt is on for the farmers, scientists and agribusiness champions of the future.
We need you.
An exciting new seminar 'Attracting Youth into Agriculture', the Career and Technology Hub's popular 'Young Voices from the Land' forums and the Ross McKenzie scholarship program are aimed at encouraging high school students, their parents and teachers to consider training and careers in a wide diversity of agribusinesses.
Universities, agricultural colleges, high schools and TAFE providers of agricultural education and skills training in Southern Australia will have information sites promoting their courses and scholarships.
Exciting state of the art new digital agricultural technologies including a data farm, Internet of Things (IoT), state of the art watering monitoring systems and electronic livestock identification innovations will be demonstrated and discussed throughout the Sheep Show.
Sponsors Agriculture Victoria, peak bodies Meat & Livestock Australia (MLA) and Australian Wool Innovation (AWI), plus Gallagher Pty. Ltd. and other leading ag innovation companies are sponsoring information sites and seminars throughout the show.
If you are interested in a sustainable future, intrigued by Ag. Tech. and keen to use your talents for growing Australia's food and fibre sector then make your way to the  2021-07-05 Advertisement Careers & Tech Hub Sheep Show and other information sites at the forthcoming Sheep & Wool Show 2021 on 16-18 July 2021.