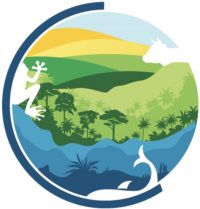 The 34th Conference of the Australian Association of Animal Sciences is scheduled for Tuesday 5th July to Thursday 7th July 2022 in Cairns, Queensland.
The Association, together with CSIRO Publishing, will prepare a special edition of Animal Production Science to be distributed following the 34th Biennial Conference.
The umbrella conference theme is 'Anchoring knowledge – exploring the animal science ecosystem'.
The Animal Science 2022 Publications Committee have already assessed submitted abstracts under this umbrella and a limited number of authors have been invited to prepare a full six-page paper. Authors who were unsuccessful in the round are invited to contribute one-page papers which will be published online in a supplement accompanying the special edition.
Sub-themes include:
Cutting edge and novel science– tell us what you're working on that's new & exciting!
Novel technologies– research tools and on-ground applications (e.g. remote sensing, on-animal sensors, new lab tools & techniques)
Challenges to production, survival and sustainability– climate change, animal health & biosecurity, conservation of wildlife, nutrition, reproduction
Social license– animal behaviour & welfare, impacts of animals on the environment, changing consumer demands & preferences
Creating impact– measuring adoption, economic impacts, extension approaches
Instructions and relevant documents are available from the Conference Website.