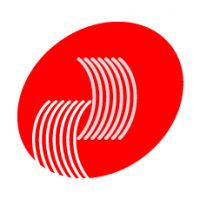 AWET Provides 30 grants each year to selected students in their final year at a number of Australian Fashion Schools. The students are required to incorporate 80% wool into their final collections.
Curtin University in WA is one of the participating schools and receives 2 grants. Videos produced by this year's graduating students are available for sharing.
Yin Yang, 2021


Designer – Xiaotong Li
Videography – Peter Hayes
This fashion collection uses the concept of Yin and Yang to integrate Eastern elements into Western structures to find a balance between traditional culture and modern trends. Yin and Yang is a simple and broad ancient Chinese philosophy. It is the endless darkness that makes people fear, and it is also the eternal light that makes people breathe. Anything in the world can be Yin and Yang, black and white, day and night, water and fire, reality and dreams, seemingly polarized individuals, each with its own power and mystery. Like the Yin and Yang symbol, the colours of black and white are both contradictory and complementary. The bipolar elements of ethnicity and fashion, beauty and purity, complexity and simplicity, rigidity and softness reach a new harmony under the interaction of Yin and Yang. Heaven and Earth constantly balance, endlessly, and finally constitute all things.
Enduring Archetypes, 2021
Designer – Lily Cribb
Videography – Ashlee McVernon
Existing ideologies and cultural perceptions of fashion invite change. For centuries the formal suit and its accompanying elements have remained consistent European fashion artifacts acting as a vessel for social and political communication. Sustainable fashion, however, is established with natural, flowing and simplistic signifiers. These aren't inherently undesirable qualities, but their association with current sustainable fashion archetypes encourages this perception of mundanity. The combination of sustainable fashion and formal wear in Enduring Archetypes is an attempt to catalyse a change in perception. Natural dyes and wool fibres are used to transform the suit into an object of excitement and necessity, ultimately creating a new sustainable fashion archetype which is environmentally and stylistically more enduring.