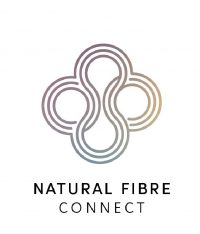 Natural Fibre Connect is an online conference taking place on 7-9 September 2022 for the alpaca, cashmere, mohair, and wool industries.
As the effects of climate change and market fluctuations continue to grow, it is more important than ever before to understand the impact on growers and herders at the beginning of our supply chains — their prosperity is vital for safeguarding the future of the sector and making real progress towards our sustainability goals. The virtual event will cover trends, challenges, and innovations within the four industries and how they are impacting growers and herders around the world. In turn, we will look at how the growers and herders themselves are shaping the future of the sector.
The event will welcome over 1000+ guests from around the world, including growers, processors, brokers, manufacturers, brands, NGOs, and government stakeholders invested in the natural fibres sector. As the name of the conference suggests, the focus will be to connect all actors of the supply chain, exchange knowledge and insights and work together toward reaching the Sustainable Development Goals.
The 3 live days are filled with expert speakers, recorded talks, and roundtable discussions aimed at tackling the common challenges of the alpaca, cashmere, mohair, and wool industries.
Attendees will benefit from plenty of networking opportunities including access to the virtual exhibition hall where they can connect with fibre supply chain companies, NGOs, and government organisations invested in making the natural fibre industries more sustainable.
Topics discussed during the three-day conference will be:
Life Cycle Assessment for natural fibres
The realities of animal welfare – challenges growers and herders face
Putting social welfare on the agenda – getting natural fibres to be recognised as the engine of rural economies
How to unlock regenerative agriculture for arid regions
How traceability is reshaping the industry – and our lives
How green finance can support growers and herders
The opportunities for web 3.0 for the textile industry
The event platform is available in English, Spanish, and Chinese. There will be 2 sessions per day discussing the same topics with different speakers: First session (7:00-10:00 UTC) Second session (14:00-17:00 UTC).
An overview of the schedule can be viewed here.
More information and tickets about the event can be found here.