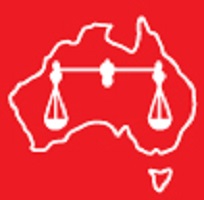 Donald McGauchie AO, Chairman of AWTA Ltd retires today after 23 years of service. Donald was appointed as an independent Director in 1999, Deputy Chairman in 2001 and has been Chairman for the past 17 years. Donald brought with him extensive and relevant agricultural experience from his substantial family property, Terrick West Estate, a sheep and cropping enterprise near Bendigo, Victoria and having served as President of the National Farmers' Federation. Adding to this, he also brought important commercial and governance knowledge from his roles on boards of a number of public company boards including Telstra, Nufarm, GrainCorp, the Reserve Bank of Australia and Australian Agricultural Company.
Donald has made a significant contribution to the Australian Wool and Grain industry and was in 2004 appointed an Office of the Order of Australia.
Under the guidance of Donald, AWTA has grown substantially over the past 23 years, including expansion of its footprint and breadth of testing services beyond its wool roots. This has not only protected, but enhanced the financial strength of AWTA over a period when wool production fell significantly.
Donald's retirement from the AWTA Board is effective from 21 October 2022, with current Deputy Chairman Gordon Dickinson appointed as new Chairman. Gordon has been a Director of AWTA since 2005 and has significant business and wool growing experience.
The AWTA Board is also pleased to announce that Alexandra Gartmann, has been appointed as an independent director and Deputy Chair effective from 21 October 2022. Alexandra brings extensive executive agricultural, financial and strategic experience to AWTA. Alexandra's executive career includes senior roles at Bendigo & Adelaide Bank and as CEO of Rural Bank, the Foundation for Rural & Regional Renewal and The Birchip Cropping Group. She is the current Chair of the Victorian Agriculture & Climate Change Council, Trustee of the Helen MacPherson Smith Trust, Director of the Australian Farm Institute and the One Basin CRC. Alexandra was recently appointed to the board of Nufarm.
Further Information:
Contact: Michael Jackson – Managing Director
Email: awtainfo@awta.com.au
Website: www.awta.com.au