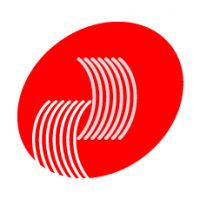 Dr Jane Littlejohn has been nominated by Australian Wool Innovation Ltd to replace Professor Andrew Vizard.
Jane's qualifications include BVSc, MVPHMgt, Grad Dip An Sci (Animal Breeding Mgt), GAICD.
From 2008 t0 2013 Jane worked for AWI  as Project Manager Animal Health and Welfare followed by Head of On-farm RDE.
From 2014 to 2015  Jane served on the Mid-north Coast Strategic Advisory Committee for Primary industries, providing advice to CSU to enhance its role in servicing the educational needs of primary industry.
From 2015-2017 she was Implementation Manager for the National Wild Dog Action Plan.
Jane was re-employed by AWI in the position of General Manager – Research, in July 2017.
Jane is eminently qualified for her new role as AWET Trustee.
Professor Andrew Vizard is a well known and widely respected academic at Melbourne University's Division of Veterinary and Agricultural Sciences and has published numerous scholarly works. He was appointed by AWI as a trustee in 2003 and has served with distinction in that role, providing valuable insights to the Trust's policies and programs. His resignation took effect from the 31st December 2022.