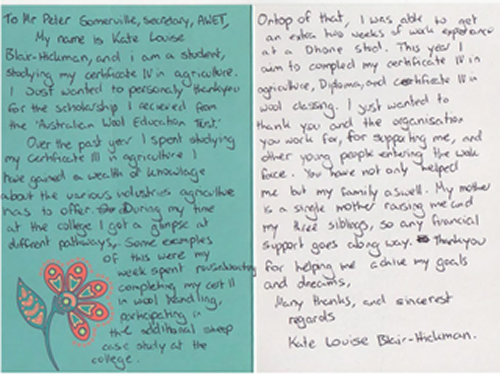 AWET provides scholarships for students attending VET colleges, studying wool and sheep.
Three of these scholarships are awarded to students enrolled in Tocal College, NSW
The scholarships for 2017 were awarded to Jack Finch, Meg Crouch and Kate Blair-Hickman.
Each VET scholarship is for a period of one year and is valued at $3000.