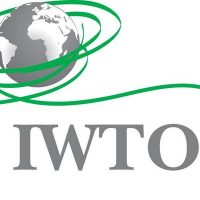 His Royal Highness, King Charles III, Patron Campaign for Wool.
"It is abundantly clear to me that we need to make changes to the way we think about the production, use and the disposal of clothing and textiles if we are going to get anywhere near to meeting the United Nations climate change goals set for the industry. A major part of that change has to be moving from a linear system to a circular one, where textiles and clothing are produced sustainably, enjoy long use, and are made using natural materials, specifically wool, which will biodegrade naturally and quickly at the end of their useful life".
Wool is an overlooked planet-friendly fibre, and an informative film by the Campaign for Wool aims to highlight wool's natural eco properties, including its biodegradability, along with circular economy, regenerative farming and feed management in relation to reducing carbon and methane gas emissions.